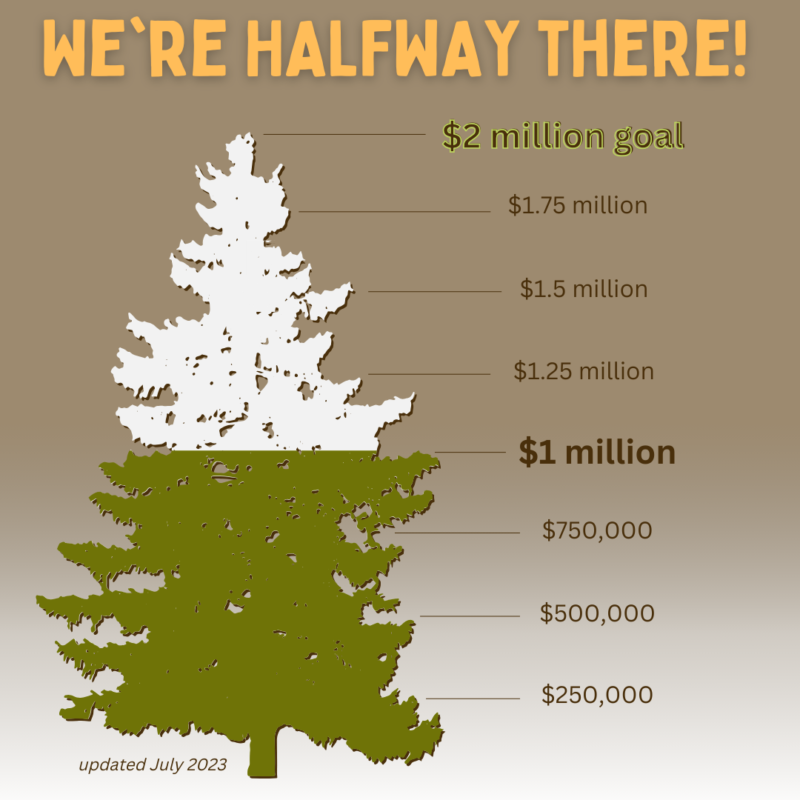 Regeneration for Every Generation!
After 60 years of service, Cedar Lodge needs some loving care so that it will continue to serve the people of eastern Iowa for generations to come. The Generation to Generation: Cedar at 60 campaign will provide necessary improvements to Cedar Lodge and ensure that every guest, camper, and staff member feels welcome and cared for.
Time Takes a Toll
Now, more than ever, accessible and adequate facilities have an impact on who can experience camp and how we can serve them.
Today, Cedar Lodge, the beloved icon at the center of Ewalu, struggles to provide the hospitable welcome we want to share.
People living with disabilities have to go to the Creation Center in order to find an accessible restroom.
Stricter health codes and the increasing dietary requirements of Ewalu's guests tax the old kitchen equipment. Dining space can be confining and difficult to navigate with large groups.
Conference and retreat leaders now require internet access and other technologies for programs.
The damp, musty conditions of the lower level must be addressed for the health and well-being of the summer staff and all who use this space.
"Over the years, Cedar Lodge has provided a welcome space for all kinds of camp activities, but the well-used building is in dire need of an upgrade. After spending many an hour repairing the decades-old plumbing, heating, lighting, insulation, kitchen appliances, and exterior effects, the plans to renovate it are very exciting. The time has come to give this gem of Ewalu a facelift and bring it into the 21st century."

Paul Frantsen, Property Director
Cedar Lodge will be redesigned & updated to provide:
Moving Forward Faithfully
Ewalu's Board of Directors has approved a campaign goal of $2 million to make these necessary changes to Cedar Lodge.
Thanks to you, our faithful and generous stewards, Ewalu has recently retired all of its long-term debt! With this firm financial footing, all board members have pledged already to the campaign and together have met 10% of the goal.
Before we break ground, however, the Board has resolved to meet the following benchmarks:
90% of the $2 million campaign goal in commitments
75% of the $2 million campaign goal in funds received in-hand
The improvements to Cedar Lodge will promote Ewalu's sustainability. The benchmarks will help to ensure its financial stability.
With construction costs increasing due to both supply-chain issues and general inflation trends, the total cost of this project is in flux. If necessary, it will be designed in two phases. We seek your support to allow us to proceed promptly.
"What an amazing time for Ewalu! These much-needed updates to Cedar Lodge will help us live more fully into our mission to connect the Word of God with the world of God. Come, be involved in what God is doing next at Ewalu!"

Frank Johnson, Executive Director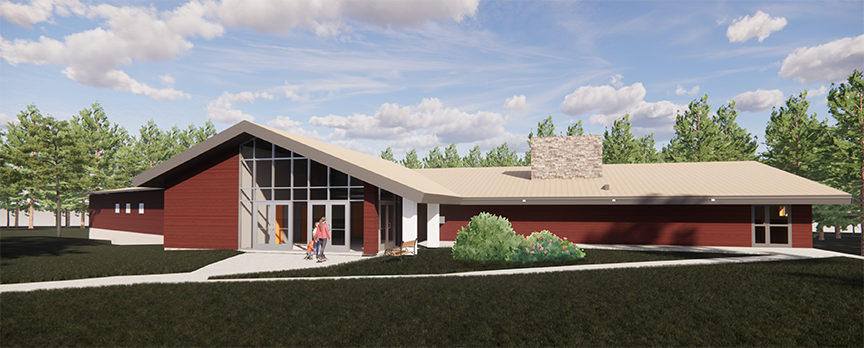 Plans & Renderings
Click below to see the architect's plans and renderings for Cedar Lodge.
"We have watched several generations enjoying Cedar Lodge. Our love for Ewalu's ministry compels us to renew and restore this landmark. Please join us now in this effort!"

Harry and Elle Blobaum

Mark and Jill Davidson

Campaign Co-Chairs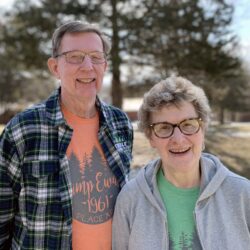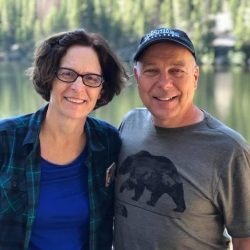 Cedar Lodge Through the Years