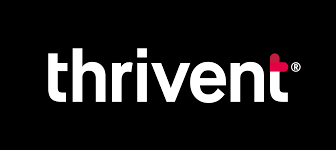 Thrivent gifts do a lot at Ewalu!
Thrivent is a financial services organization with Lutheran roots, formed in 2002 with the merger of Aid Association for Lutherans (AAL) and Lutheran Brotherhood (LB), which had been established in 1902 and 1917, respectively. Thrivent has been named on the list of "The World's Most Ethical Companies" many times and has philanthropy as a core value, helping its members make a difference through volunteering and donating funds.
Thrivent clients with membership have unique opportunities to help Ewalu in carrying out its ministry! Consider making a personal donation through the Thrivent site (Thrivent will pay processing fees), leading a Thrivent Action Team or directing Thrivent Choice Dollars® to Ewalu. Go to Thrivent.com/generosity to learn more. Participation in Thrivent Choice® & Thrivent Action Teams makes a big difference at Ewalu and directs thousands of dollars every year to camp!