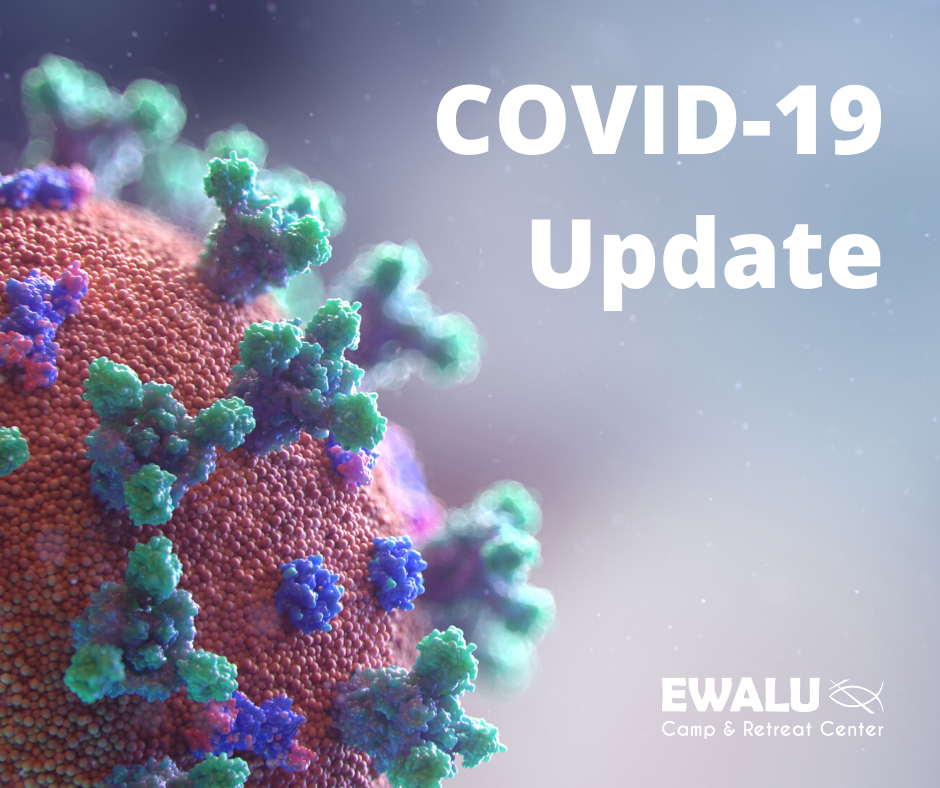 COVID Update – January 2021
COVID Free Summer
Last summer we adapted our procedures to allow for six weeks of camp with no reported cases of COVID-19! We are building upon our experience last year and look forward to another fun, safe, faith-filled, experience at Ewalu this summer. We hop you come out and join us at camp!
Follow Current Guidelines
We're committed to providing another safe summer at Ewalu by following current guidelines and best practices from the CDC, American Camping Association, county, and state. We will again offer full-refunds for summer camp as health guidelines and schedules are subject to change.
Ewalu Communication
As the situation is ever-changing, especially with the anticipation of a vaccine, we will remain in communication over the next months through our website, social media, and via email. View Ewalu's most up to date COVID-19 information and guidelines on this webpage.